Where our
Clients are a community
And our community is a client.
Events for Euclidteers
At Euclid Financial Services LLC, we recognize that retirement is a world-changing event for many of our clients. Our goal to support you throughout that transition extends beyond finances. Join us at any of our various events to meet other Euclidteers just like you!
We offer FREE public lectures on contemporary financial topics to educate attendees on how to make informed financial decisions.
Learn how to increase your Social Security benefits, why what you don't know might cost you and much more.
Launched in 2014, the goals of the Advocate Program are spreading our community service ideals and ensuring that we at Euclid Financial Services LLC are living up to them.
Members of the Advocate Program develop, guide and oversee our customer service development by identifying clients' key interests and needs. Through the valued input of our clientele, we use this approach to continue building a strong company that exceeds customers' expectations.
If you are one of our valued clients and would like to participate in our Advocate Program, please contact us for further information.
We continually strengthen relationships with our clientele by hosting small events year-round at various locations throughout Rhode Island and Massachusetts.
We know how difficult it can be to choose a firm to trust with your retirement planning, so we strive to show how highly we value the trust and loyalty of our community in return.
At our Appreciation Events, clients may enjoy free food, music and giveaways, like raffle tickets to Red Sox, Bruins, Celtics and Patriots games. Previous events have included client BBQs, happy hours and an annual car show in East Providence, Rhode Island.
We host charity events throughout the year to both benefit and bolster our community of Euclidteers from within.
Past events have featured DJs, live bands, good food, plenty of prizes and giveaways, VIP tents for our clients, rentable exhibition booths and banner sponsorships, and so much more.
Our 2019 Sewing Committee is making lap blankets benefitting the cancer patients of the Dana-Farber Cancer Institute, and we're calling all Euclidteers for volunteers and donations!
We meet from 9 a.m. to 11 a.m. every Monday and every other Saturday. Keep an eye on our newsletter for any updates regarding these meetings.
You have the option to pin, cut, sew or just donate—no special skills necessary!
We are still in need of materials and volunteers. Donations of the following would be most appreciated:
150 yards of no-pill fleece, machine washable [No-pill fleece must be cut in even-numbered yards, minimum 4 yards]
150 long ballpoint pins
Used sewing machines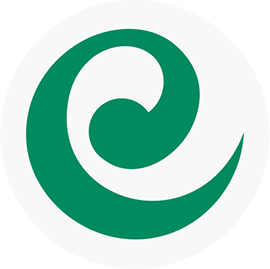 Schedule a meeting with one of our team to create your financial strategy today.